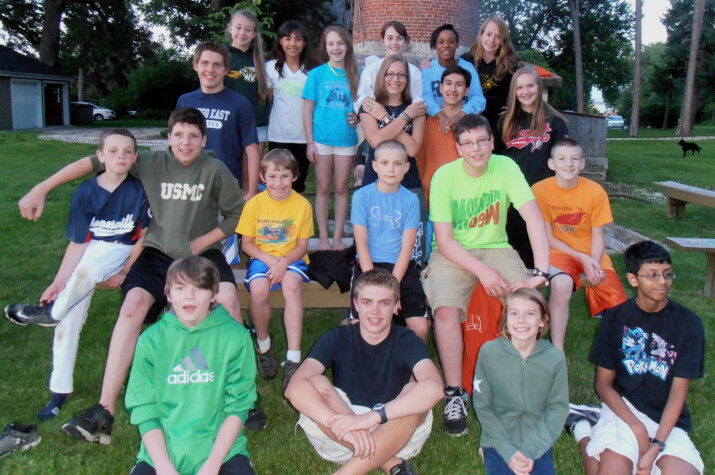 Parish Fellowship
Parish Breakfast
On the first Sunday of each month during the school year, we offer breakfast, served from 9:15 to 10:15 a.m. This is a time of fellowship as well as good food. Our team of cooks, the Righteous Brothers, offers eggs, sausage, biscuits and gravy, and coffee and juice. On the other Sundays of the month we have our Coffee Oasis, offering coffee and tea. We'd love for you to join us!
St. Hilarious
This is a social group that meets periodically in the homes of parishioners for fun and fellowship. Meetings are announced and signups are available.
Golf Outing
Once a year, St. John's gathers at a local golf course for a scramble.
Young Families Ministry
We have begun a new ministry at St John's for families with young children. Our hope is to engage young couples and their families to grow spiritually and to foster this growth through a number of events throughout the year. To this end, we will be planning social events as well as Bible studies and other opportunities for spiritual growth. Coordinators for this ministry can be reached through the Parish Office at .
Mardi Gras
On the Saturday before Ash Wednesday, the St. Hilarious group hosts a Mardi Gras party in the Parish Hall. A king and queen are crowned, traditional food is served, and a good time is had by all.
Derby Party
On the day of the running of the Kentucky Derby, we celebrate by watching the race on a big screen in the Parish Hall and then the party begins! Games are played to raise money to benefit the Mortgage Reduction Fund.