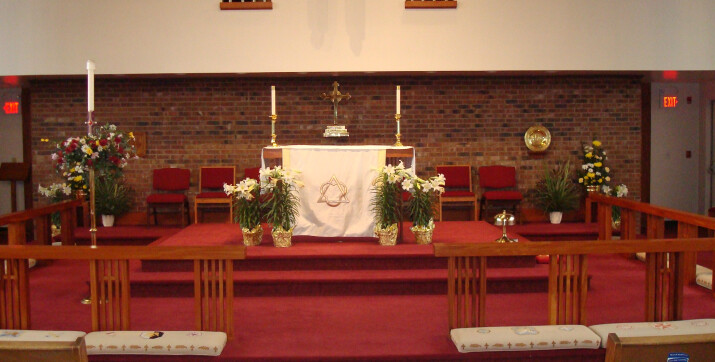 Special Services
ADVENT
Advent is the beginning of the church year for Christians. It is our custom to incorporate Lessons and Carols into our 10:30 worship service on the Second Sunday in Advent.
CHRISTMAS
Our Christmas Eve services are: 4:30 p.m. Family Service; and 9:00 p.m. Candlelight Choral Eucharist.
On Christmas Day, our service is at 10:00 a.m.
LENTEN SERVICES
Stations of the Cross are walked Sundays in Lent at 5:30 p.m.
HOLY WEEK

On Maundy Thursday, at 7:00 p.m. the service in the nave will include foot washing. Afterward, we keep vigil at the Altar of Repose in the chapel until Good Friday.
On Good Friday, we will have two services: 12:15 p.m. and 7:00 p.m.
EASTER, THE FEAST OF THE RESURRECTION
Our services will be at 8:00 and 10:30 a.m. All are welcome!
OTHER
Our Annual Parish Picnic takes place on the second Sunday in June and includes a Mass on the Grass at Cerny Park in Warrenville.
All Saints' Sunday is the first Sunday in November.
We celebrate a special Eucharist on the eve of Thanksgiving Day.