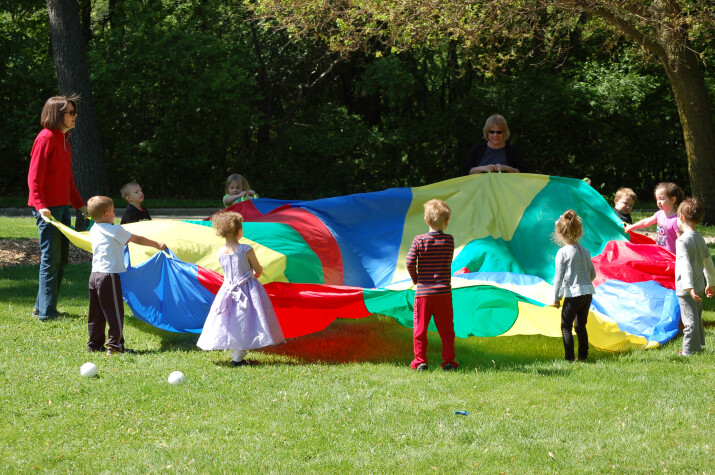 Preschool
Learn, Play, Grow

St. John's Preschool provides the three to five year old child with an opportunity for education in a loving Christian environment where children learn about God and the world around them. Children are encouraged to develop the social, emotional, physical and cognitive skills necessary for a successful transition to kindergarten and beyond.
We offer:
A DCFS accredited school with a 10:1 child/teacher ratio.
Teachers with 4 year degrees who are CPR and First Aid certified.
Learning Centers that foster the development of letter recognition, math and counting, handwriting, creative art, music, beginning Spanish, and small and large motor skills.
We welcome all who are interested to contact our program director at 630-355-1669. For more information you may also check out our website at www.stjohnspreschoolnaperville.org.
We offer regular preschool classes for 3 and 4 year olds, as well as art, science and literature enrichment classes for pre-K children.